Faucet Repair & Replacement Services
Faucet Repair & Replacement in Colorado
Is the constant drip-drip of a leaky kitchen faucet or leaky bathroom faucet keeping you up at night? Leaking faucets can do a number on your home's plumbing system – corroding your pipes and potentially wasting hundreds of gallons of water per month (and hundreds of dollars a year).
Your faucets are some of the most commonly used appliances in your home. As a result, it's no wonder they tend to wear out after a while – particularly the more fragile components like washers and O-rings. Fortunately, leaky faucet repair is easy for the experts at Big Apple Plumbing! All of our staff plumbers are faucet repair pros, and we provide same day service, seven days a week. If you need a leaky faucet repaired or faucet replacement call us or click today!
If you need your leaky faucet repaired, don't wait! Pick up the phone and call us today – we'll have your leaky faucets fixed up in no time. Our plumbing technicians service several Colorado communities including: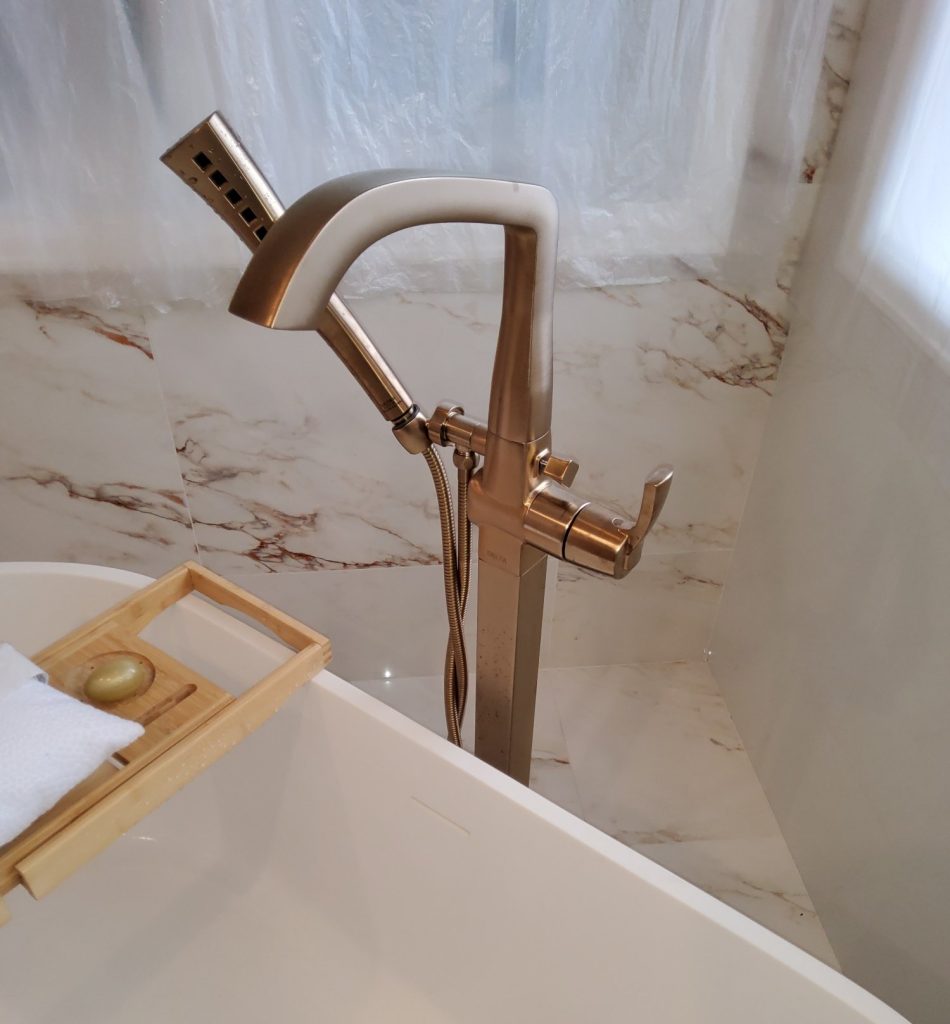 Check out our service areas for a full list of the communities that Big Apple Plumbing services.
Does the constant drip, drip, drip of your leaky kitchen or bathroom faucet keep you up at night? Whether the sound itself or the knowledge that you're wasting water is nagging on you, one thing is clear—you've got to fix that leaky faucet!
Big Apple Plumbing is a leading plumbing expert serving Colorado. We perform reliable, affordable faucet repair to help you save money, conserve water, and protect your plumbing system.
Why You Shouldn't Ignore a Leaky Faucet
If you try to conserve water, finding a leaky faucet can be incredibly frustrating. Here's why you should fix the leak as soon as possible:
Big Apple Plumbing is on call to fix your leaky faucets. We never charge extra for emergency services, and we respond quickly to your request. Contact us to schedule the services you need today!
How to Spot a Leaky Faucet
Some leaks are easy to detect. Simply listen for the telltale dripping sound, or look for water pooling on the counter or under the sink. If you don't notice these problems, but you still suspect a leak somewhere, use this simple test:
If the numbers have gone up, that means you have a hidden leak somewhere! A leaky faucet might be to blame, but other possibilities include a leaky toilet , water heater, or pipe. Fortunately, Len The Plumber offers water leak detection and repair. We can stop all your household leaks, no matter their source.
Our Faucet Repair & Replacement Services
The experienced plumbers on our team can get your faucet working right again. Whether you need a repair or replacement, turn to us for the job. Here are the types of fixtures we service:
Schedule Faucet Repair or Replacement in Colorado
Don't put up with leaky faucets any longer—contact
Big Apple Plumbing
today! "Plumbing" is in our name and it's all we do. For your peace of mind, we only hire fully trained, licensed, certified, bonded professionals who must pass a background check and drug test before joining our team. Take advantage of our no-surprises pricing so you know exactly what to expect before the work begins.
We can assist you with bathroom plumbing issues such as:
Faucet Repair & Replacement Services
"Our water heater dropped dead right in the midst of COVID. I spoke to 2 other companies and then spoke w Jason at Big Apple. He was not only able to guide me through my options, but was able to commit on the time and do it promptly. Disraeli was our expert. He was prompt, professional, and followed CDC guidelines in our home- important during this time. He worked hard to get us the solution we wanted. Thank you! Highly recommend."
"Big Apple Rocks! We have had them install a disposal, Studer vent, and a Back pressure regulator to our irrigation system and the were fast, efficient, cleaned up well and were cost effective! New York hospitality at its best!"
"We had a split in our copper piping that led to our outdoor faucet. Made an online appt, it was scheduled, communicated and a new faucet was installed as per the scheduled appointment and the cost was per the special on freeze-less faucets they were running. Very professional and on time. Disraeli was professional from the start! I would recommend using Big Apple Plumbing."
"They were professional, efficient and kind. They were able to come out to identify the cause for our leak and change our garbage disposal the day after I called. Highly recommended. And I have very high standards for service!"
"I noticed in the morning that there was a leak in my bathroom ceiling. Tried investigating on my own. I was at a loss. My mother recommended calling Big Apple Plumbing. Spoke with Jason and he made an initial diagnosis. He sent an employee out to my house within the hour. Jason's diagnosis was correct and the problem was solved."

WE HAVE PARTNERED WITH WISETACK®