Drain Cleaning Westminster
Same day Response for Drain Cleaning Services in Westminster, Denver, Aurora and other Colorado areas.
There are few plumbing problems more unsettling than water starting to back up in the tub, shower, or sink due to a drain clog. While the first instinct for many homeowners is to reach for a chemical drain cleanings to clear out the drain, this can actually damage your plumbing system further and cause other drain line issues!
Before you pour those corrosive chemicals down your clogged drain, call our Westminster drain cleaning service.
Big Apple Plumbing offers drain cleaning specialists with same-day service seven days a week to customers in the Colorado area for clogged drain repair and cleaning. Whether you're dealing with one slow drain or a bigger problem, our team can handle all your plumbing needs! Just call us at (720) 900-1003 for clogged drain service.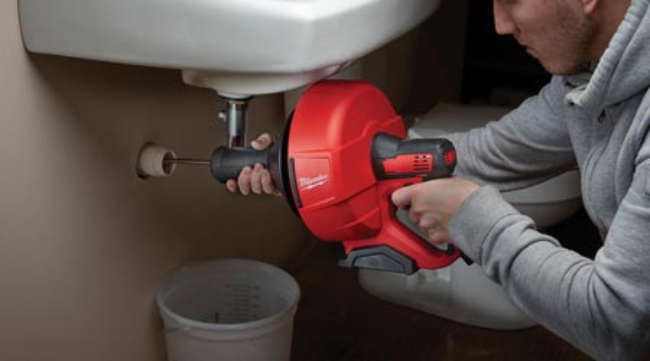 Big Apple Plumbing Drain Cleaning Services
Among our plumbing services in Westminster CO, drain cleaning is one of the things we are experts on. When you schedule service with us, you´ll be getting quality work, same day, fast response, affordable prices and well equipped experience local plumbers for your Westminster drain cleaning needs.
Clogged drains are surely among the most common plumbing issues, and yet, most home owners won´t have a plumbing company at speed dial to fix drain line issues. Big Apple Plumbing Services Westminster aims to be that drain cleaning service our Colorado residential customers can relay on for emergency services.
We help clearing your drain line of:
Clogged bathroom sinks occur when hair, soap scum, toothpaste and other debris accumulate in the drainpipe and prevent water from flowing freely. This can lead to standing water in the sink and unpleasant odors.
Clogged tub and shower drains
Clogged tub drains are similar to clogged bathroom sinks, but may also be caused by the accumulation of bath products, such as shampoo and conditioner since these agents are thicker and build up more easily that other types of products. These blockages can cause water to drain slowly or not at all, leading to standing water in the tub or shower.
Clogged kitchen sinks can be caused by a variety of materials, including food scraps, grease, and oil. These materials can accumulate in the drainpipe and cause water to back up into the sink, leading to unpleasant smells and potential health hazards.
Clogged garbage disposals
Clogged garbage disposals occur when food particles and other debris become lodged in the disposal unit, preventing it from working properly. Garbage disposals are convenient, but they require constant care to avoid plumbing issues such as clogs and leaks.
Slow drains can be caused by a variety of factors, including debris accumulation, mineral buildup, and structural issues within the plumbing system. If left untreated, slow drains can lead to clogs and potentially costly repairs.
Clogged sewer lines can be caused by a variety of factors, including tree root intrusion, debris accumulation, and pipe damage. This can cause sewage to back up into the home or yard, leading to health hazards and potential property damage.
Our Drain Cleaning Westminster and for other Colorado areas will arrive quickly to deliver an excellent job and clear your pipes in no time with minimal damage to your plumbing system.
Warning Signs of Drain Clogs
A drain clog is pretty easy to spot. Whether it's the drain in your sink, tub, shower, basement, or toilet, the water simply won't go down (or goes down very slowly) when you run the water or flush. The key thing to remember is that if you're seeing recurring clogs drains in your home or if drains begin to back up in one part of your home when you run water in another, it's likely you're dealing with a main sewer line clog.
A single clogged drain is simple to repair, but an issue in your main sewer line may require repair or replacement equipment. No matter the issue, the team at Big Apple Plumbing can diagnose it and provide the best drain cleaning service!
Baking Soda and Vinegar for Drains ? Probably NOT the best idea.
If you're simply dealing with a slow sink or tub drain, you can try rinsing your drains with a large pot of very hot but not boiling water (followed up with cool water) or a 1:1 solution of baking soda and vinegar followed by hot water the next morning. However, this drain cleaning technique is most effective for monthly drain maintenance to prevent gunk from building up along the walls of your pipes rather than the job of clearing actual clogs after they've occurred.
And stay away from chemical drain cleaners—the chemicals in these products are harmful to your pipes, your family, and your pets. Even worse, they rarely clear up clogs, so you waste money and time on an ineffective solution.
Tips for Avoiding Clogged Drains
At Big Apple Plumbing, we want to help you through the best-clogged drain repair service. While we're happy to unclog drains when needed, we'd rather you didn't have to call us in the first place! Here are some tips for avoiding drain clogs.
Warning Signs you Might Have a Sewer Line Issue
Wondering what our professional plumbing team will do for your slow or clogged drain that home remedies and chemical cleaners can't? Our plumbers will use an auger or plumber's snake to yank out the gunk, hair, and other debris causing the clog in your drain.
If you notice the snake's not working, the problem may be further down your pipe—in that case, we can use video camera inspections to see inside your sewer line and advanced techniques to clear blockages and tree roots, depending on the problem.
The Main Drain Line Repair Services by Big Apple Plumbing are also available to deal with problems down the drain line that connects to the sewer and the streets. 
Westminster Drain Cleaning Services. Reliable, On-Time, Quality Plumbing Work.
Big Apple Plumbing is committed to deliver effective and reliable Drain Line Cleaning solutions to all Westminster and surround Colorado areas. We guaranteed same day service at affordable rates; because timing and money should not be in the middle of you getting solutions.
We show up on time to get you back to your daily life routine with minimal interruption. For Drain Cleaning in Westminster and other plumbing services, give us a call.

If you have a slow drain, don't wait—Pick up the phone and dial 
(720) 900-1003
today. Our clogged drain repair service will clear up the drain system quickly!
Clogged Drain Cleaning Services
"Our water heater dropped dead right in the midst of COVID. I spoke to 2 other companies and then spoke w Jason at Big Apple. He was not only able to guide me through my options, but was able to commit on the time and do it promptly. Disraeli was our expert. He was prompt, professional, and followed CDC guidelines in our home- important during this time. He worked hard to get us the solution we wanted. Thank you! Highly recommend."
"Big Apple Rocks! We have had them install a disposal, Studer vent, and a Back pressure regulator to our irrigation system and the were fast, efficient, cleaned up well and were cost effective! New York hospitality at its best!"
"We had a split in our copper piping that led to our outdoor faucet. Made an online appt, it was scheduled, communicated and a new faucet was installed as per the scheduled appointment and the cost was per the special on freeze-less faucets they were running. Very professional and on time. Disraeli was professional from the start! I would recommend using Big Apple Plumbing."
"They were professional, efficient and kind. They were able to come out to identify the cause for our leak and change our garbage disposal the day after I called. Highly recommended. And I have very high standards for service!"
"I noticed in the morning that there was a leak in my bathroom ceiling. Tried investigating on my own. I was at a loss. My mother recommended calling Big Apple Plumbing. Spoke with Jason and he made an initial diagnosis. He sent an employee out to my house within the hour. Jason's diagnosis was correct and the problem was solved."

WE HAVE PARTNERED WITH WISETACK®