Toilet Repair and Installation Westminster
There's almost nothing worse than having a toilet in your home that you can't use. Even if it's a simple clogged or running toilet requiring toilet flange or flapper repair, one thing is certain – toilet installation or repair is something that can't wait!
At Big Apple Plumbing we know how important it is to have your clogged or running toilets repaired or a new toilet installation done right away. When it comes to running, leaky or clogged toilets, our plumbers have seen it all! Call one of our friendly customer service reps today and we'll schedule a technician to see you today. We're available for toilet repair or come out for a new installation in Denver, Westminster, Boulder, Arvada, Erie and throughout the Colorado area.
Don't wait on having your toilet fixed or installing a new one. Pick up the phone and call us today – we'll have your clogged or running toilets fixed or offer a new installation.
Toilet Installation & Repair Services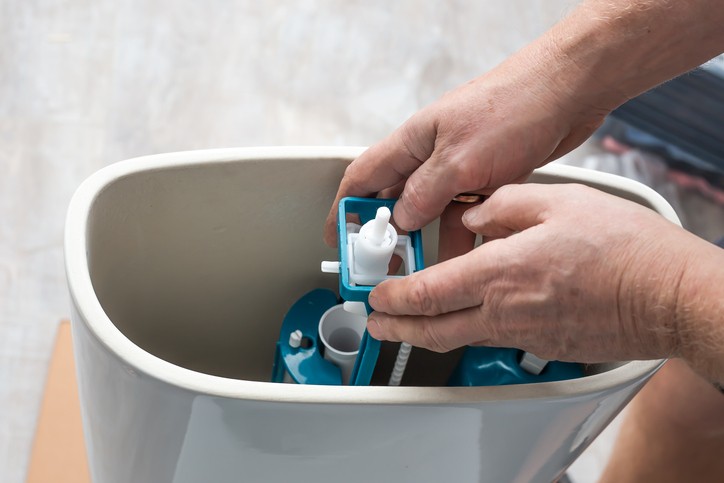 At Big Apple Plumbing, we've seen it all when it comes to clogged and running toilets. We've all felt that horrible sinking feeling that comes when you flush the toilet and it doesn't stop running – and of course the panic when the water rises to the top of the bowl! What about when you open your water bill and it's three times the amount? That's why we offer fast, full service toilet installation and repair in Westminster & throughout the Colorado area 7 days a week. Call us today if you need:
A clogged or running toilet can cause families frustration – especially if that toilet is in the master bathroom or in a guest bathroom.
Big Apple Plumbing helps residential clients across Westminster, Denver, Arvada and surround Colorado areas with any bathroom plumbing issue. We can assist you with:
Comprehensive Bathroom Plumbing Solutions
In addition to our exceptional repairing services for toilet, Big Apple Plumbing provides a wide range of bathroom plumbing solutions to simplify your life. Our team of skilled technicians is equipped with the knowledge and expertise to handle any plumbing issue you may encounter, including:
Shower Valve and Cartridge Services: We understand the inconvenience that can arise from shower valve and cartridge issues, such as leaks, low water pressure, or temperature inconsistencies. Rest assured, our experts are equipped to diagnose and resolve these problems promptly. We will ensure that your shower valve and cartridge are functioning optimally, allowing you to enjoy a comfortable and enjoyable showering experience.
Faucet Repair: we also offer professional faucet repair solutions. Leaky or malfunctioning faucets not only cause annoyance but also result in water wastage. Our proficient team excels in addressing various faucet issues, including dripping faucets, loose handles, or problems with water flow. With our expertise, we will efficiently diagnose the underlying problem and implement the necessary repairs to restore the functionality of your faucet.
 Don't hang an "Out of Order" sign on your door – if you need your toilet repaired, call Big Apple Plumbing pros at 
(720) 900-1003
!
"Our water heater dropped dead right in the midst of COVID. I spoke to 2 other companies and then spoke w Jason at Big Apple. He was not only able to guide me through my options, but was able to commit on the time and do it promptly. Disraeli was our expert. He was prompt, professional, and followed CDC guidelines in our home- important during this time. He worked hard to get us the solution we wanted. Thank you! Highly recommend."
"Big Apple Rocks! We have had them install a disposal, Studer vent, and a Back pressure regulator to our irrigation system and the were fast, efficient, cleaned up well and were cost effective! New York hospitality at its best!"
"We had a split in our copper piping that led to our outdoor faucet. Made an online appt, it was scheduled, communicated and a new faucet was installed as per the scheduled appointment and the cost was per the special on freeze-less faucets they were running. Very professional and on time. Disraeli was professional from the start! I would recommend using Big Apple Plumbing."
"They were professional, efficient and kind. They were able to come out to identify the cause for our leak and change our garbage disposal the day after I called. Highly recommended. And I have very high standards for service!"
"I noticed in the morning that there was a leak in my bathroom ceiling. Tried investigating on my own. I was at a loss. My mother recommended calling Big Apple Plumbing. Spoke with Jason and he made an initial diagnosis. He sent an employee out to my house within the hour. Jason's diagnosis was correct and the problem was solved."

WE HAVE PARTNERED WITH WISETACK®