Natural Gas Plumbers | Gas Pipe Repair
Natural Gas Plumbing Services
Natural Gas Plumber in Westminster, Denver and Other Areas Of Colorado! Same day services
Natural gas is a fantastic and efficient way to power most of the appliances in your home. If you need a gas line installed for a new appliance in your home or you've encountered an issue with your gas lines, you've come to the right place! Natural gas plumbing is one of our specialties at Big Apple Plumbing.
For any gas line installation or plumbing repair need in the Denver Metro and North Denver Metro region, call our gas plumber at 720-900-1003 today!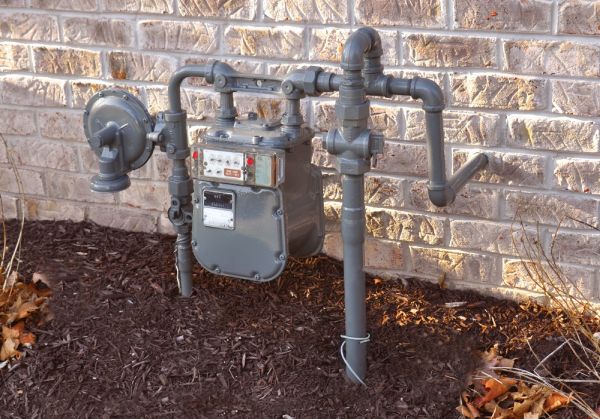 Gas Line Installation & Gas Line Replacement
Do you need us to install a gas line in your home for a new appliance? Our plumber in Westminster, CO, have got you covered! We can install gas lines for:
Installing a gas line requires permits and work by certified professionals like those at Big Apple Plumbing. Installing a gas line from the street to the house is not a DIY job.
From digging underground to hooking up the gas meter and gas piping connections, there is plenty of room for error and injury if you attempt this task yourself.
If you live in Colorado and need a gas line installation contractor, don't wait— call Big Apple Plumbing today at (720) 900-1003! If you approve the work, our gas plumber will get it done the same day! And we always provide upfront written estimates.
Rotten eggs smell is the classic sign that you need gas line repairs. The odor can come from your sewer line, water heater, stove or any other gas-powered appliance that you have at home. Gas pipes require the hand of expert and certified technicians that know what they are doing.
Big Apple plumbing offers emergency services for gas line repairs. We are Westminster and Denver gas line experts and we can help you with:
Small leaks can appear somewhere along the gas lines running in your house. Patching a hole in a gas line is not the type of solution you want for your home. There is no guaranteed that future leaks will not appear and you might end up risking way too much.
Our gas service for leaks takes care of the issue from the root, without you needing to worry about changing your entire gas pipe system.
Some areas of your gas pipes may be in need of replacement but that does not mean you have to replace the entire gas line. Doing the correct adjustment throughout the gas line will keep everything under control and your family safe.
Emergency Denver Gas Line Repair
Many people think the most important part of their plumbing system is the water flowing through the pipes. But as it turns out, that's only half the story! The natural gas that you use to power your appliances and heat your home is also a part of your plumbing system—one that needs to be carefully maintained!
A gas leak is one of the most dangerous things that can happen in your home. The gas company adds a "rotten egg" smell to the natural gas going into your home, so if you smell it, get out immediately and call 911. Once the gas has been shut off and the emergency has passed, call Big Apple Plumbing for gas line repair in the Denver Metro area from one of our experienced natural gas plumbers!
We offer same day service seven days a week. Unlike faucet leaks or other minor issues, gas leaks cannot be ignored—you should have gas line repair right away when you need it. At Big Apple Plumbing, we specialize in matching the right plumber to the right job, and all of our service trucks are kept fully stocked.
Signs You Need an Emergency Gas Plumbing Repair
While gas lines have numerous benefits to them, they also have the potential to become dangerous when damaged or broken. The best way to avoid a gas line emergency is to know the signs indicating you need gas line plumbing repair in Denver, Westminster and throughout the Colorado area. Here are some of the most common ones our gas plumbers see:
Why Choose Big Apple Plumbing for your Gas Line Installation & Repair?
Plumbing is all we do, so you can rest assured you're dealing with licensed, certified, and experienced professionals who know their stuff. We dispatch plumbers from their homes in each of our service areas so they can get to you quickly, and we always match the plumber's expertise with the problem at hand so you get the right person for the job.
Add to that our team's friendly and respectful attitude, and it's hard to see why you wouldn't choose our Denver gas lines experts plumbers. Also serving in Westminster, Arvada and surround Colorado areas for many other plumbing services. 
Big Apple Plumbing offers a wide range of residential plumbing services. Our intention and commitment is to serve residents across Westminster, Denver, Arvada and surround Colorado areas with high-quality plumbing services that last and safeguard your home and family. We can help you with:
From gas line installation for your new water heater to emergency gas line repair, our local gas plumbers can handle it all. Call Big Apple Plumbing today at 
(720) 900-1003
.
Natural Gas Pipe Installation
"Our water heater dropped dead right in the midst of COVID. I spoke to 2 other companies and then spoke w Jason at Big Apple. He was not only able to guide me through my options, but was able to commit on the time and do it promptly. Disraeli was our expert. He was prompt, professional, and followed CDC guidelines in our home- important during this time. He worked hard to get us the solution we wanted. Thank you! Highly recommend."
"Big Apple Rocks! We have had them install a disposal, Studer vent, and a Back pressure regulator to our irrigation system and the were fast, efficient, cleaned up well and were cost effective! New York hospitality at its best!"
"We had a split in our copper piping that led to our outdoor faucet. Made an online appt, it was scheduled, communicated and a new faucet was installed as per the scheduled appointment and the cost was per the special on freeze-less faucets they were running. Very professional and on time. Disraeli was professional from the start! I would recommend using Big Apple Plumbing."
"They were professional, efficient and kind. They were able to come out to identify the cause for our leak and change our garbage disposal the day after I called. Highly recommended. And I have very high standards for service!"
"I noticed in the morning that there was a leak in my bathroom ceiling. Tried investigating on my own. I was at a loss. My mother recommended calling Big Apple Plumbing. Spoke with Jason and he made an initial diagnosis. He sent an employee out to my house within the hour. Jason's diagnosis was correct and the problem was solved."

WE HAVE PARTNERED WITH WISETACK®