Sump Pump Installation and Repair Westminster
Have you ever walked into your basement after a big rainstorm and found yourself splashing through ankle-high water? Heavy storms can cause significant problems in your home if your sump pump isn't working properly. That's why it's crucial to periodically test your sump pump, promptly address any sump pump repairs, or consider new installation in Denver when necessary.
A sump pump is an electric pump typically placed in a pit in the basement or the lowest point of your home. During heavy rainstorms, water that would otherwise flood into your basement is diverted into the pit with the pump. When the water level reaches a certain point, the float valve on the sump pump activates and flushes the pump basically like a toilet, removing the water from your home so it doesn't flood the basement. Sump pumps are a cost-effective way to prevent major damage to your basement and protect your valuables.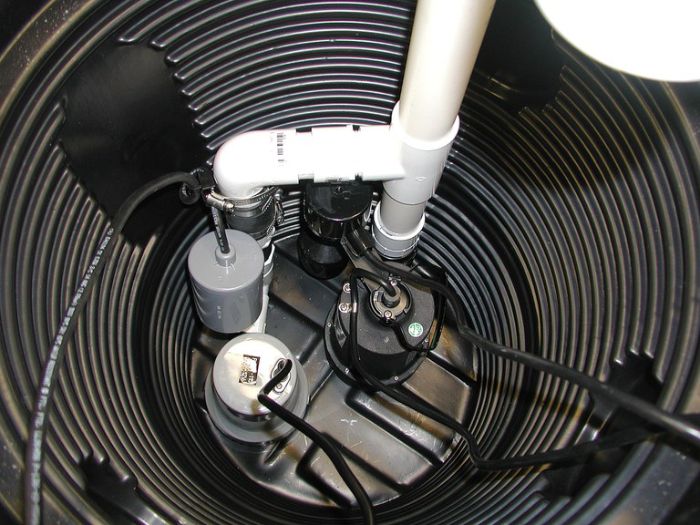 Without regular sump pump testing, you can't guarantee its functionality when you need it. And when your sump pump fails, even a moderate rainstorm can lead to home-related issues. Thankfully, our team of expert technicians at Big Apple Plumbing, serving Thornton, Boulder, Arvada, Denver, Erie, and the surrounding areas. We specializes in sump pump repair and installation. Our highly skilled sump pump installers are available for your sump pump needs, offering same-day service, seven days a week.
If you need sump pump repair, replacement, testing, or sump pump installation in Denver don't wait! Pick up the phone and call our best sump pump installers today – we'll have your busted sump pump running again in no time!
Sump Pump Installation & Repair Services In Denver
Sump pumps are reliable when well-maintained. However, it's crucial to monitor them closely, particularly during rainy seasons like spring and summer. Clogging with debris such as gravel, dirt, or sand is not uncommon. it can hinder proper functioning, potentially causing issues during severe storms. If your sump pump has recently stopped working, don't hesitate to contact us today! Our skilled technicians are available to clean, repair, or provide sump pump installation in Denver as needed.
Testing Battery and Water-Powered Backups
The best way to avoid sump pump failure is to test your sump pump periodically. Sump pump testing is something you should be able to do on your own fairly easily. To test your sump pump, first find it in the basement, then pour a 5-gallon bucket of water into the pit. This should cause the float switch to activate right away, which will, in turn, activate the sump pump to drain all the water. If this doesn't work, call Big Apple Plumbing for sump pump repair or sump pump replacement!
In addition to testing your sump pumps, adding a backup system is a great way to make sure your sump pump works well at all times. Our technicians offer battery-powered sump pump backups. Sump pump battery backups are powered by a large battery and the system kicks on when the power goes out and allows your sump pump to continue pumping water even if the storm shuts the lights out! If you live on a well system, this is your best option for a sump pump backup. If the power goes out, have no fear! This system is powered by your home's water supply and is a great option for a second line of defense if your sump pump fails.
In addition to sump pump services, at Big Apple Plumbing, we are committed to delivering excellence and high-quality plumbing services. We proudly serve residential customers across Westminster, Denver, Arvada, and the surrounding areas of Colorado. Here are some of the services we offer:
"Our water heater dropped dead right in the midst of COVID. I spoke to 2 other companies and then spoke w Jason at Big Apple. He was not only able to guide me through my options, but was able to commit on the time and do it promptly. Disraeli was our expert. He was prompt, professional, and followed CDC guidelines in our home- important during this time. He worked hard to get us the solution we wanted. Thank you! Highly recommend."
"Big Apple Rocks! We have had them install a disposal, Studer vent, and a Back pressure regulator to our irrigation system and the were fast, efficient, cleaned up well and were cost effective! New York hospitality at its best!"
"We had a split in our copper piping that led to our outdoor faucet. Made an online appt, it was scheduled, communicated and a new faucet was installed as per the scheduled appointment and the cost was per the special on freeze-less faucets they were running. Very professional and on time. Disraeli was professional from the start! I would recommend using Big Apple Plumbing."
"They were professional, efficient and kind. They were able to come out to identify the cause for our leak and change our garbage disposal the day after I called. Highly recommended. And I have very high standards for service!"
"I noticed in the morning that there was a leak in my bathroom ceiling. Tried investigating on my own. I was at a loss. My mother recommended calling Big Apple Plumbing. Spoke with Jason and he made an initial diagnosis. He sent an employee out to my house within the hour. Jason's diagnosis was correct and the problem was solved."

WE HAVE PARTNERED WITH WISETACK®